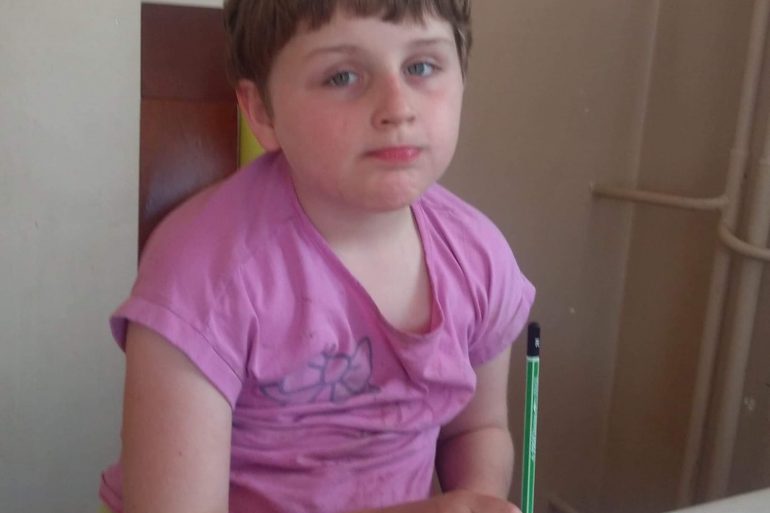 Homeopathic Detox of 9-year-old Marysia and 3.5-year-old Szymon
Homeopathic Detox of my daughter , 9-year-old Marysia and 3.5-year-old Szymon. Maria diagnosed with autism and mental retardation, aggression and self-aggression. Before the detox she was very hyper, strong aggression very bad mental state.
In June, we went to Aneta, women of angels. We were looking for homeopath for a long time because we were afraid that its going to get worse, and also I was afraid that the contact with the Homepath will be not as good as I wish. > Marysia takes psychiatric drugs very strong to calm down but they have different effects on her.
We started the detox on the 1th of June, and then there were red crooks on the hands and neckline after a week, terrible diarrhea stools came, especially until noon were green yellow and black.
Marysia began to calm down, she returned to feeling pain earlier she hit and did not feel pain at all. Now she is crying as she hits or hurts and tells what hurts. Marysia was stimulated, but not as before detox, I sent a video to Mrs. Aneta with her behavior at once Mrs. Aneta told us to do a hair test for toxins came to us in the body that stimulates. Aneta immediately acted with homeopathy supported diarrhea and aggression was very effective good remedie hit us. Symptoms that accompanied us during the detox were diarrhea rashes and sweats.
We are now a week after the detox has changed for a better feeling, skin has been smooth and it was rough listening to more aggression there is no agression yet it is also a character. Marysia helps me to clean everything in the kitchen. Aneta, shes always in contact with us and asks how Marysia's behavior is today I can contact her 24h I know that we are with Marysia on the right track. In 2 weeks, we start detoxing Marysia's psychiatric drugs to go down completely.
Now, about Szymon very poor speech, and not clearly like a 3.5 year old boy should speak,  but understands commands and performs. We began the detox at the end of June,zero reactions after 2 weeks he got diarrhea all day and passed. At present, he says a lot very interesting questions The speech is getting more and more clear. At night, he wakes up to the toilet and before that everything was wet at night. We are still in the process of detox.
I am also under the care of Mrs. Aneta because I was overwhelmed and Mrs. Aneta has helped me choose the remedie for me, and I'm more lucky. The world is colorful.
Thank you with all my heart for your help.
Mum of Marysia and Szymonka