ANETA LESNIEWSKA
Registered Homeopath Specializing In Autism And Vaccine Injury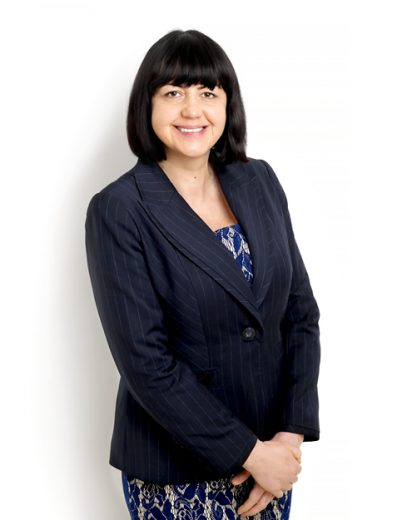 Treating Autism and Vaccine Injury with Homeopathy.
Strugglng with Autism and Vaccine Injury?
Is it important for you to find the cause of your issue?
Do you prefer a gentle natural safe medical approach?
I am focussed on bringing peace and balance back to your family so you can find your way back to enjoying your kids and give them better chances at school, socially and in life.
Say goodbye to the stress and the pressure.
Book a free 15 min Skype or phone consultation with no obligations. Feel free to ask for clarification.
HOMEOPATHY SERVICES
Treating Autism, ADHD disorder, OCD spectrum with homeopathy.
WHAT OUR CLIENTS SAY
When my 7 yr old son had problems at school (related to stress) and not able to cope with competitiveness with his peers he felt overwhelmed and had tantrums at school. I arranged for an interview with a homeopath. She was really kind, supportive and a good listener. She observed my son's behaviour on a few occasions and advised him to take some homeopathic remedies. The remedy prescribed by the homeopath was quite effective. My son's approach to school changed into positive behaviour. He started to understand how to cope with stressful situations, especially when he got into conflict with others and became more confident and outspoken. He also managed to learn better how to ignore some situations instead of taking them too seriously, which was a huge distress before the treatment. I also had a positive impression of homeopathy when I felt stressed out by everyday situations. The remedies helped me to relax easily, they calmed me down and improved my sleeping.
As an individual who has suffered from psoriasis since my early teens, i have tried many different types of treatment/traditional medicine. Today, many of the new biological treatments available on the N.H.S. are based on suppressing the autoimmune system. Whilst they may work to some extent, the potential side effects in my view are endless and unknown in relation to long term use. Like many others who have lived and live with psoriasis I turned to homeopathy as a potentially effective option. With an open mind and desire to seek a more 'gentle' treatment I sought out treatment with a homeopath, this being Aneta Lesniewska. The initial consultation was in depth, thorough and sought to ascertain the reasons behind my psoriasis. This also focused specifically on under what circumstances did my psoriasis become worse or improve over time. After a full consultation and discussion regarding the basis for homeopathy, herbal medicine was prescribed. A number of follow up sessions were arranged to check my progress, which I was impressed with. It isn't just about the skin, it is also about your mental well being and this was also discussed. I certainly found over time that homeopathy was effective for my condition and assisted in my long term management of psoriasis. I would definitely recommend homeopathy as an option.
I have had a number of sessions of Peak States and homeopathic consultations. The first therapy works great. It's difficult for me to remember my old emotional issues problems and all my negative emotions had gone. Aneta is very keen to understand the detail behind my issues and was very calm during session. She didn't look at the clock and made sure my issues had been healed. My friends noticed a change in my emotional states as I have become more calmer - often smiling. it's easier to discuss and solve any problems. Aneta also offers Homeopathic consultations. Thanks for homeopathy I did not have to use traditional tablets for my physical illness all old symptoms disappeared.
I wanted to share my daughter's 5 year old daughters case. She had no tolerance to lactose, delayed speech, asthma and has food allergies. Changes on the skin on her face worried us. It was difficult to find relief and we tried many methods. By April 2018 her speech was so poor and she had withdrawn from playing with other children. Aneta prescribed a homeopathic remedy for vaccine injury. The huge progress in her speech development since then has meant that her speech therapist has had to change her to a higher program. Her cough from Asthma has gone and we have seen a dramatic change in her personality and confidence. She speaks full sentences in English and Polish and has a rich vocabulary. Her orientation and knowledge of such things as where we live and where we go shopping we are even planning a family holiday. She has much more energy and likes to play with children It's thanks to homeopathy and Mrs. Aneta Lesniewska. A homeopath who is treating my daughter and our family.
My son has very serious postvaccinal complications. I had a difficult pregnancy and I took a lot of medicines and hormones including mthfr 1298C. At the age of 7 weeks he lost his sucking reflex, and had reflux and he did not sleep at night. He had constant diarrhea with constipation and was always crying and screaming as his stomach was hurting. He had an allergy to milk and he vomits even after water. Then I came to the homeopath of Aneta Lesniewska. After a week his stomach ache disappeared he was calmer. After 2 weeks. He starts to drink water and his allergy disappeared after 3 weeks. I am beginning to introduce new meals to my diet, it is fun, and there is no more vomiting. There are worse days like rashes, lack of sleep, daytime sleep, but I'm not discouraged because I know it's normal and it must be during treatment. I have contact with homeopathy at any time and write what to give, what to change. My child is happy, I know that a long way ahead of us But I will not give up!
When You Visit A Homeopath