WHAT OUR CLIENTS SAY
Aneta, thank you for your huge help of our daughter and the positive and motivating approach to the patient. We are so grateful. Olivia is 5 and 6 months old, she is a child who has no problems in everyday life and no problems in school either, Olivia speaks, reads, writes, paints a lot, she enjoy playing with her younger brother and makes new friends Without any stress, I can go out with her into public places with no problem. The epilepsy is under control now, and we are no longer waiting for the attacks. Olivia is a happy and cheerful child, full of ideas for games and learning. But this was not always the case ... in 2016, Olivia was diagnosed with epilepsy and suspected autism. She wasn't a social child, she was afraid of heights, even the transition from the carpet to the floor was a fear for her, her speech was very little, she did not understand us speaking to her, she was getting very nervous because we also couldn't understand her. Epileptic attacks were usually once a week, she did not want to leave the house, and she also was very afraid of loud sounds. Thank you Aneta for all support. We are still in the process of treatment and we can not wait for further changes.
I made an appointment to Aneta Lesniewska Homepath when I moved. I have been searching for a homeopath for a long time and there are few in the UK. I have had problems with intestines for a long time, eternal constipation, painful cramps, depression, anxiety, frequent migraines, troublesome skin diseases, frequent intimate infections, after pregnancy I gained a lot of weight and despite diets from dieters and trainings with trainers nothing moved and nothing happened I felt worse and worse with it. I lacked energy, strength, desire for anything, I had no appetite, I could not sleep at night. I felt terribly and physically and mentally. Since I started homeopathic treatment with Aneta, I feel very good. Problems with the intestines have stopped, I have no intimate infection, the skin is beautiful, almost everything has disappeared, I do not have mood swings, I have much more energy, I have the desire for everything, I improved my appetite, I lost 5 kg, I also started to exercise again and I see effects in the end, migraines do not tire me, I sleep much better. Everything has improved and even completely stopped. I am very happy that I decided to take this therapy with Aneta, very helpful, kind, you can talk to her about anything, very professionally, individually approach each patient. Aneta devotes a lot of time to consultations and most importantly helps you, can always write if there is a problem. My daughter will soon have a consultation with Aneta and I am sure that it will help her too.
When my 7 yr old son had problems at school (related to stress) and not able to cope with competitiveness with his peers he felt overwhelmed and had tantrums at school. I arranged for an interview with a homeopath. She was really kind, supportive and a good listener. She observed my son's behaviour on a few occasions and advised him to take some homeopathic remedies. The remedy prescribed by the homeopath was quite effective. My son's approach to school changed into positive behaviour. He started to understand how to cope with stressful situations, especially when he got into conflict with others and became more confident and outspoken. He also managed to learn better how to ignore some situations instead of taking them too seriously, which was a huge distress before the treatment. I also had a positive impression of homeopathy when I felt stressed out by everyday situations. The remedies helped me to relax easily, they calmed me down and improved my sleeping.
As an individual who has suffered from psoriasis since my early teens, i have tried many different types of treatment/traditional medicine. Today, many of the new biological treatments available on the N.H.S. are based on suppressing the autoimmune system. Whilst they may work to some extent, the potential side effects in my view are endless and unknown in relation to long term use. Like many others who have lived and live with psoriasis I turned to homeopathy as a potentially effective option. With an open mind and desire to seek a more 'gentle' treatment I sought out treatment with a homeopath, this being Aneta Lesniewska. The initial consultation was in depth, thorough and sought to ascertain the reasons behind my psoriasis. This also focused specifically on under what circumstances did my psoriasis become worse or improve over time. After a full consultation and discussion regarding the basis for homeopathy, herbal medicine was prescribed. A number of follow up sessions were arranged to check my progress, which I was impressed with. It isn't just about the skin, it is also about your mental well being and this was also discussed. I certainly found over time that homeopathy was effective for my condition and assisted in my long term management of psoriasis. I would definitely recommend homeopathy as an option.
I have had a number of sessions of Peak States and homeopathic consultations. The first therapy works great. It's difficult for me to remember my old emotional issues problems and all my negative emotions had gone. Aneta is very keen to understand the detail behind my issues and was very calm during session. She didn't look at the clock and made sure my issues had been healed. My friends noticed a change in my emotional states as I have become more calmer - often smiling. it's easier to discuss and solve any problems. Aneta also offers Homeopathic consultations. Thanks for homeopathy I did not have to use traditional tablets for my physical illness all old symptoms disappeared.
I wanted to share my daughter's 5 year old daughters case. She had no tolerance to lactose, delayed speech, asthma and has food allergies. Changes on the skin on her face worried us. It was difficult to find relief and we tried many methods. By April 2018 her speech was so poor and she had withdrawn from playing with other children. Aneta prescribed a homeopathic remedy for vaccine injury. The huge progress in her speech development since then has meant that her speech therapist has had to change her to a higher program. Her cough from Asthma has gone and we have seen a dramatic change in her personality and confidence. She speaks full sentences in English and Polish and has a rich vocabulary. Her orientation and knowledge of such things as where we live and where we go shopping we are even planning a family holiday. She has much more energy and likes to play with children It's thanks to homeopathy and Mrs. Aneta Lesniewska. A homeopath who is treating my daughter and our family.
My son has very serious postvaccinal complications. I had a difficult pregnancy and I took a lot of medicines and hormones including mthfr 1298C. At the age of 7 weeks he lost his sucking reflex, and had reflux and he did not sleep at night. He had constant diarrhea with constipation and was always crying and screaming as his stomach was hurting. He had an allergy to milk and he vomits even after water. Then I came to the homeopath of Aneta Lesniewska. After a week his stomach ache disappeared he was calmer. After 2 weeks. He starts to drink water and his allergy disappeared after 3 weeks. I am beginning to introduce new meals to my diet, it is fun, and there is no more vomiting. There are worse days like rashes, lack of sleep, daytime sleep, but I'm not discouraged because I know it's normal and it must be during treatment. I have contact with homeopathy at any time and write what to give, what to change. My child is happy, I know that a long way ahead of us But I will not give up!
When our son was diagnosed with autism, we started to seek help. Our 4.5 year-old son hardly ever said anything was aggressive, he often broke out with anger, he was hard to explain, he had numerous allergies to pollen and had the diagnosis of atopic dermatitis. We treated AZS with steroids and creams unsuccessfully. During our search we came across Mrs. Anete. We decided to use the help of Mrs. Aneta Lesniewska and homeopathic detox therapy. After 10 weeks of therapy, we are very positively surprised. Our son is much calmer playing with other children silent outbursts of anger and aggression, he began to speak! He says new words, he builds sentences Skin changes are absent AZS skin is healthy and clean lack of allergy attacks. We are very happy with the help of Mrs. Aneta and we are already starting therapy for our second son.
My son of 4 years, vaccinated for everything had very poor eye contact, was not responding to his name, had woud not play with other children. He he could not do anything for a long time, practically no words spoken, he was very stubborn and had to be pampered all the time. After Homeopathic Treatment his eye contact changed amazingly, my son understand much more, he began to eat by himself and now when I bring him to the bathroom he always pee (he will not go yet, but it is still a huge step), he is able to concentrate on one activities, he became more focused. He also says a few words, not always clearly, but he tries. There are many more to come (soon we start poly vactination) but I am very happy now that you can see progress. I am very happy with our Homeopath Mrs. Aneta Lesniewska, she always selects drugs correctly for other ailments, always responds and is in constant contact, I am delighted with homeopathy.
Hello I wanted to share my experiences with homeopathy. For about 13 years I have suffered from psoriasis. Then after a few years later, depression and zero self-confidence followed. About 4 years ago i developed psoriatic arthritis which gave me a tremendous amount of pain. For many years I had massage treatment plus steroids, strong painkillers for joints and other medications. For 3 months I have been taking homeopathic remedies and now I not taking any medication. I'm pain free have more energy and feel confident. I am currently in the process of detox, and I can't recommend the homeopathy therapy of Mrs. Aneta Lesniewska highly enough.
I wanted to tell you about the detox progress of my 9 year old daughter Marysia and her 3.5-year-old brother, Szymon. Marysia was diagnosed with autism and mental retardation. She has alot of aggression and self-aggression. Before the detox she was in an awful state mentally. In June 2018, we went to see Aneta for homeopathy. Marysia takes very strong psychiatric drugs to calm her down but they have difficult side effects on her. We started detox in June 1. Red pustules appeared on the hands and neckline after a week and then began diarrhea. Marysia began to calm down and was in less pain. Aneta immediately acted with homopathic medicines for diarrhea and for aggression it was very effective. We are now a week after detox and a lot has changed for the better. Marysia's skin is much better and she listens to me when i talk to her.She has no Tantrum aggression and auto aggression like biting. She even helped me clean everything in the kitchen and has started cooking. She started to writing too, which she would not do before. Aneta always writes and asks how Maryisa behaviour is. Now, about Szymonko, he did not speak much like a 3.5 year old boy. We started the detox in July initially without reaction and then after 2 weeks he got diarrhea for 1 day. Now he is talking and asking questions and his speech is much clearer. At night he wakes for the toilet instead of wetting the bed. We're still in the process of detox. I'm also under the care of Aneta because this has all been extremely upsetting for me. Aneta helped her to choose the medicine and it is easier for me to see the world more colorfully. We welcome you with all my heart for such a valuable help. Mama of Marysia and Szymonka
My daughter Zosia was born after her due date. I was in the hospital for 2 days in labour. During the birth the fetal water turned green and my baby was born with zero muscle tone, respiratory disorders and in asphyxia. She got 5 points and was sent to an antibiotic incubator. She was inoculated on the second day and the doctor advised that she was with me for 24H and she recovered quickly or at least I thought so. She was very rarely ill, but always hypersensitive to light and noise, and introverted outside of home Her reduced muscle tension improved with rehabilitation. At the age of 3, she got epileptic seizures and started talking in her sleep. It turned out that there were problems at her nursery and after a month with our support and a child psychologist this too passed. This year I had my second child birth who developed then my daughter also developed. That's why we looked for a homeopath. After that, when there was a huge improvement with my son and I decide to see if Aneta could also help my daughter. What an amazing effect. My shy, sad, tired child with allergies (who was on medication for also sorts of conditions) became happy, social. She is not afraid of anything, she sleeps peacefully. Allergies have disappeared, pretty skin without cracks behind the ears, i.e. it was before. She has made lots of new friends. In two days she has her first performance on the stage, which she always dreamed of but she was never taken in before because of her shyness. Finally she is happy and we are with her. She has blossomed with homeopathy and all these changes are thanks to our Homeopath Aneta Lesniewska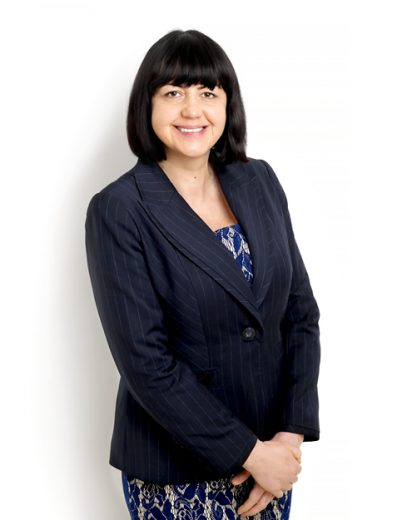 Homeopathy for Chilldren with Autism and ADHD
Strugglng with Autism and ADHD?
Is it important for you to find the cause of your issue?
Do you prefer a gentle natural safe medical approach?
I am focussed on bringing peace and balance back to your family so you can find your way back to enjoying your kids and give them better chances at school, socially and in life.
Say goodbye to the stress and the pressure.
Book a free 15 min Skype or phone consultation with no obligations. Feel free to ask for clarification.
HOMEOPATHY SERVICES
Homeopathy for Autism, ADHD disorder and OCD spectrum
When You Visit A Homeopath